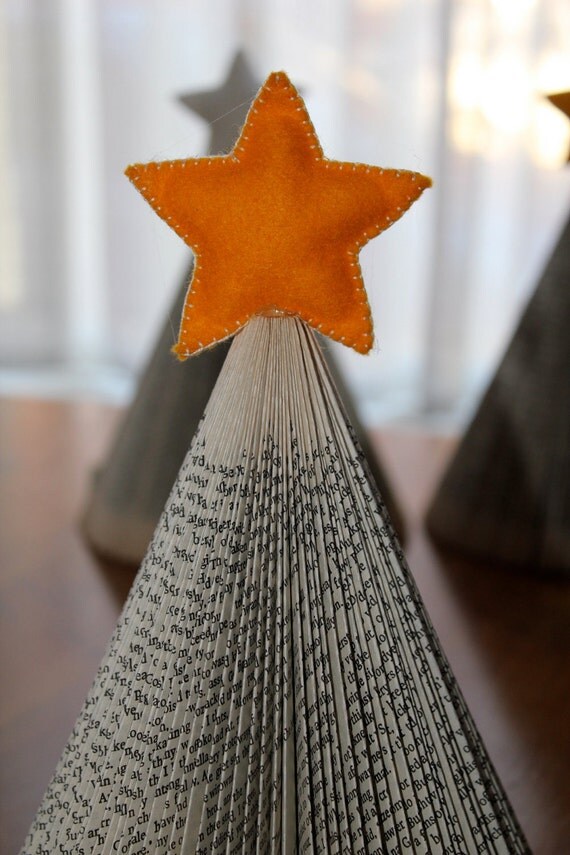 Christmas Tree Folded Upcycled Book with by stuffbylosyposy
: "This unwanted book has been given new life, by lovingly and painstakingly being folded to make this beautiful Christmas ornament. The pages are not cut, just lots of folding.
The padded felt star has been blanket stitched by hand, to top of this pretty tree."
'via Blog this'